films/documentaries
22 min 2010 DV

Throughout the centuries, space for the rivers has become only more limited. The rivers are wedged between high dikes, while the level of the land behind the dikes is dropping. If a flood would occur under these conditions, the economic and emotional damage would be huge. To give the rivers more space the Dutch Cabinet has created a package of measures called the Spatial Planning Key Decision 'Room for the River'. The main objectives are flood protection by 2015 and improved overall environmental quality in the river basin region.

One of these measures is depoldering the Noordwaard. The Noordwaard will move from inside the dikes to outside. So the primary dam along the north-eastern side of the Nieuwe Merwede must be lowered to 2 metres above sea level.

The objective of depoldering the Noordwaard is to allow the river Merwede to drain off diagonally across the Noordwaard towards Hollands Diep, when water levels rise too high. This depoldering will allow the water level to drop 30 centimetres.

The Noordwaard is already part of the Biesbosch, one of the largest national parks of the Netherlands and one of the last freshwater tide areas in Europe. The Biesbosch consists of a rather large network of rivers and smaller and larger creeks with islands. The vegetation is mostly willow forests, although wet grasslands and fields of reed are common as well. The Biesbosch is an important wetland area for waterfowl and has a rich flora and fauna.
Depoldering the Noordwaard will contribute to spacial quality and the identity of the Biesbosch.
The presentation of Depoldering the Noordwaard in the Biesbosch Museum in Werkendam unveils the plans and the consequences for the inhabitants, farmers, animals and vegetation. With videoprojections on the wall and on a large scale model (9 meters x 3 meters) of the Noordwaard this massive project is brought to human perspectives.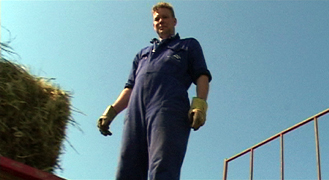 In the film on the wall we follow among others inhabitant Vic Gremmer, who has to leave his house and will built a new one on a terp in the same area. Farmer Jan Kant and two sons, who's land will be part of the flow area, the architect Robbert de Koning who explains all the ins and outs of the plan and the forrester Dirk Feij who shows us the consequences for the flora and fauna.
The projections on the immense scale model make the consequences of the flooding visible.



concept, production & script presentation
Dauwe den Hertog & Joost de Munk

production scale model
Model & Object
Dauwe den Hertog & Raymond Visser

spatial design
De Munk Museale Inrichtingen
Joost de Munk

film
Dorothee Meddens

animation
Raphael Croonen
music & soundmix
Frank Weyzig
film
editing

Dorothée Meddens & Eddy Zoutendijk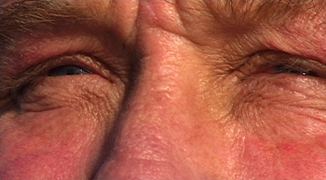 with special thanks to
Jan Kant
Vic Gremmer
Dirk Feij
Yolande van der Meulen
Robbert de Koning
Jan de Koning
Aart-Jan Kant
Jaco Kant
Jan Lutein
principal
Rijkswaterstaat
Ruimte voor de Rivier / Space for the River
Projectbureau Noordwaard
projectmanager
Yolande van der Meulen
guidance concerning the project
Projectbureau Noordwaard
Valerie Spronken & Jacco Zwemer
guidance concerning the content
Landscape Architect
Robbert de Koning

for more info on Depoldering the Noordwaard
www.model-object.nl
www.robbertdekoning.nl

Exhibition with screenings
continuously until 2015
Biesbosch Museum
Hilweg 2 4251 MT Werkendam
telefoon: 0183 - 50 40 09
fax: 0183 - 50 57 27
info@biesboschmuseum.nl